This is a fairly rare machine. It was offered for sale near the end of the popularity of the 4track Stereo-Pak cartridge and I suspect only limited number of these were made and offered for sale. The 8track had arrived.
Here it is with the cover removed.
The Belt is round not flat.
It's .093 in diameter
The length is 17.250
The belt was replaced with a new one of the size mentioned above.
It is possible to replace the belt by removing the 2 screws on the left side of the flywheel bracket and gently lifting it.
The screws on the right side are difficult to get at to remove the bracket.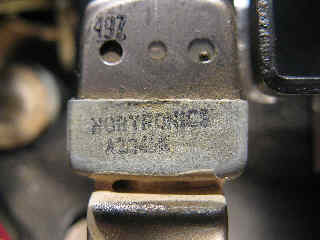 On the left is the capstan shaft and pinch roller and on the right is the playback/record head all were cleaned
Attached to the cabinet inside, was a small schematic, though badly discolored
This machine was covered by SAMS Photofacts.
(if someone out there has a better scan of this label let me know
Fortunately all circuitry tested O.K.
It records and plays perfectly.
4tracks have no metallic splices for track changing like 8tracks, to change programs, it is done mechanically with a lever that moves the head up and done.
A side issue of this is the start of the tape can be anywhere in the loop. So programing is a challenge, selections have to be timed. Along with the tape length (time)
---