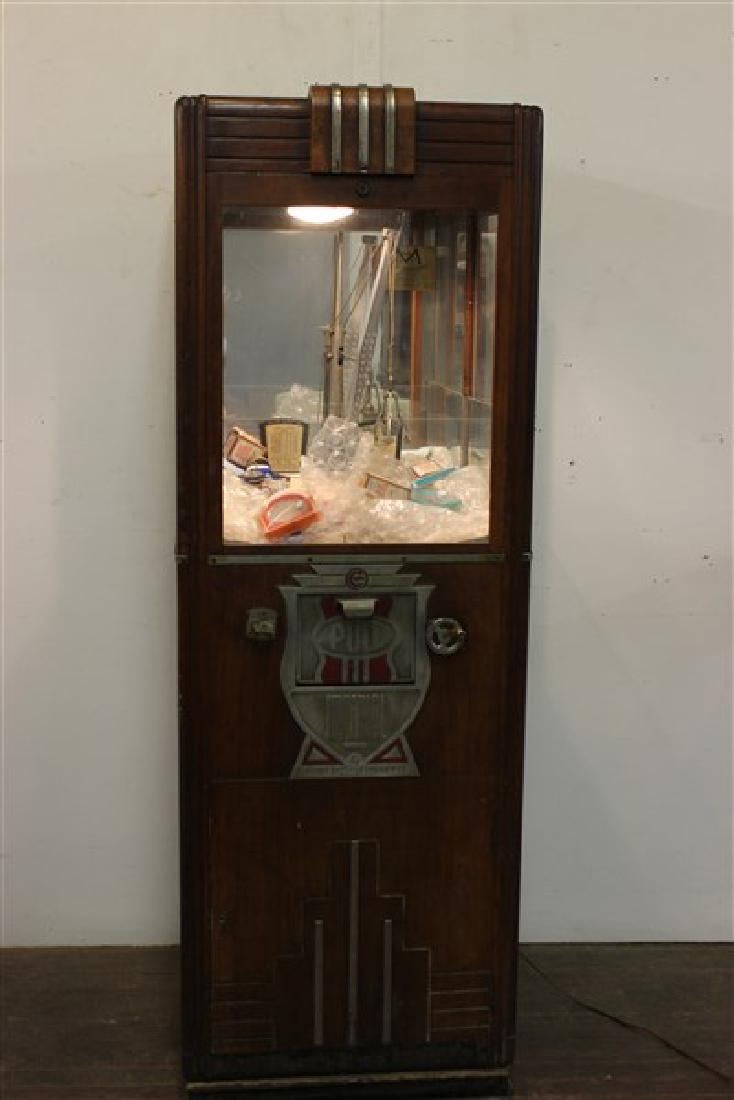 Here it is, a recent auction buy.
It's a 1936 Exhibit Supply Imperial Digger. More soon as the project begins.
It doesn't operate, electrically , however the crane boom does move manually left and right.
Thr first step will be to fully evaluate the machine.
It appears to be complete with the exception of it's missing feet and it has the wrong crane boom. ( a 50's version)
More photos will follow:
So I will be searching for the correct crane boom and feet. (though the feet are not all that attractive)
Here is what those parts look like, this the lattice style boom .
This style of crane boom was used in multiple models of early crane Exhibit Supply "Diggers"
Here are the unique feet found only on a Exhibit Supply Imperial Digger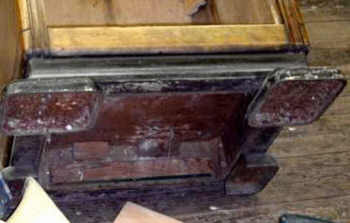 So if you have these things or know someone that may have spares, let me know.
Before removing wiring connections and the wire itself I made the diagram below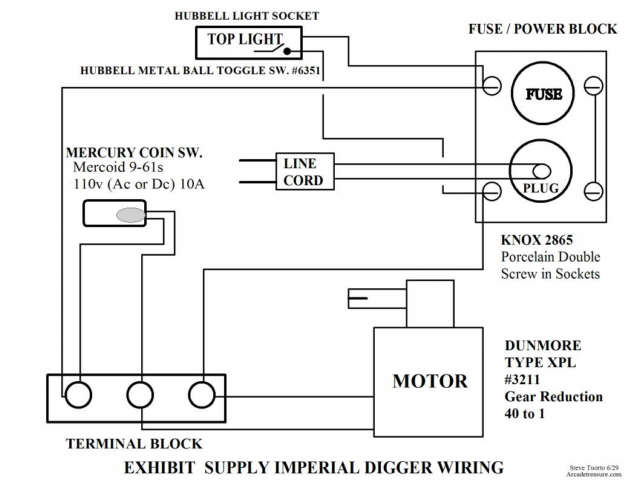 If your seeing this and own an Imperial...email me.
webmaster@arcadetreasure.com