EDISON AMBEROLA 30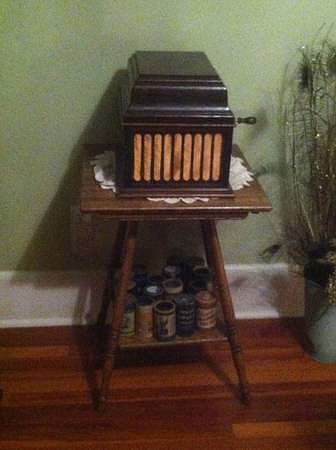 This is it, as found. Worked and sounded good. Here it is, the finish revived a bit, and new grill cloth .
Replaced the missing horn bracket. Horn Spring replaced
and mech. lubricated.
Reproducer was disassembled and cleaned.
The stylus bar was removed , pin cleaned , lubricated
and reassembled to assure free movement.

New Home