So, given my history with this model I thought I should be the one to bring it back to life
Problems found after evaluating it:

Missing Slider Knobs.
Fm Antenna Broken
Missing back cabinet mounting screws
Missing turntable mounting screws
Speaker Grills rusted (not bent though)
Turntable PC board BROKEN! (3 inch crack) Deja Vu
Turntable belt fused to turntable and motor pulley!
No sound from either channel ( all 4 speakers- technically 4 channels- 2 stereo amps)
Missing Turntable base mounting springs
Missing Spring cups from turntable bottom
Missing Cover for one side of turntable mechanism
Missing Battery door
Power switch broken
Cassette door missing one side mounting
Additional problems found once some repairs done.

Turntable microprocessor reset circuit inoperative (micro not starting) -caused turntable to appear dead
Turntable set down on one side not correct- not landing on record.
Turntable door switch inoperative
Turntable record size sensor emitter board inop (circuit turning on LEDs not working)
One wire on cassette deck broken
Both stereo amplifier chips (HA1392) were bad. 1 shorted , 1 open (woofer and tweeter amps)
The cosmetic parts have all been located to complete the repair as I write this , with the help of members on
Boomboxery.com
Though original slider knobs seem to be elusive, I've found someone who is making reproductions... join the above site and ask, if looking for sliders.
I have pdf versions of the service manual and owners but am currently seeking originals...(original service manual found!) still looking for owners ml...so EMAIL me if you have one for sale!
Here is what the unit is suppose to look like...
Here is mine disassembled:
Here on my bench playing a 45! Probably the last time it played a record was 20 years ago.
Here the cabinet disassembled.
Here : You see the turntable belt fused to the turntable. Here you see the crack in this board, it's a bit difficult to see, it's between those blue lines.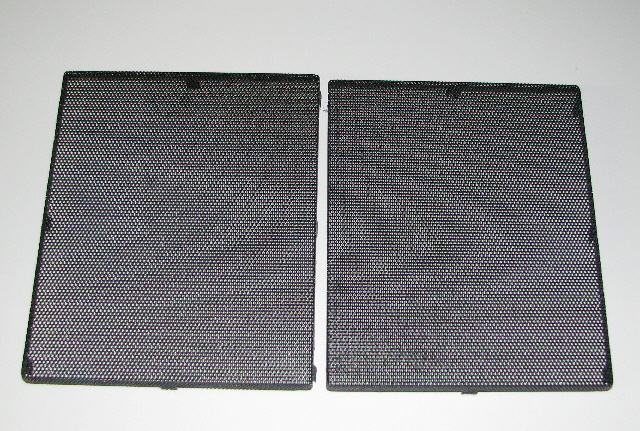 Rust removed Here restored