New Project - 222 Stereo Seeburg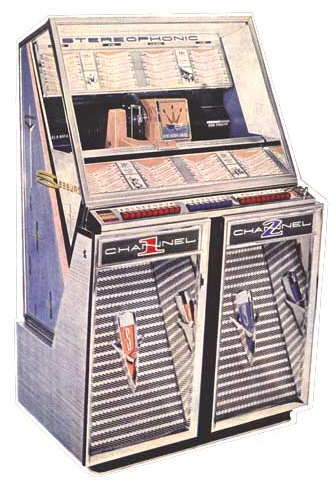 Here it is as found more pictures to follow
Though I have a few other projects going, this came up for sale locally and I just couldn't pass it up.
Condition:
Dead , no emblem lights, just fluorescent cabinet lights, tubes present but not lit, fuse blown
Polished metal in fairly good shape, with the exception of the dome glass trim.
Grills are in perfect condition, once the dirt is removed.
Sides need to be refinished
Side glass needs to be replaced
Mechanism cover as found- melted, glass ng chrome trim perfect. (cause determined to be vaporized trip coil!)
Selection receiver original -no updates
Amplifier has been recapped in recent past
Selection keys have a few cigarette melt marks
Top cabinet some heavy duct tape residue
*Damaged Power Transformer -most likely cause vaporized trip coil
Mechanism is intermittently sticking, not going into scan ( after * item replaced along with all caps)
Original metal wheels.
One title strip holder broken, the other missing ones need spring clips.
As promised here are some of the photos showing some of the restoration process.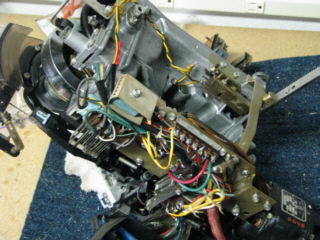 Here the process of removing everything Here the mechanism has been degreased -looks NEW




Process of removing damage on buttons Shows actual fire started on mech top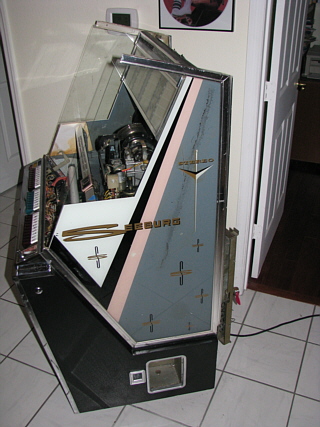 Shows side before glass replaced & new chrome plating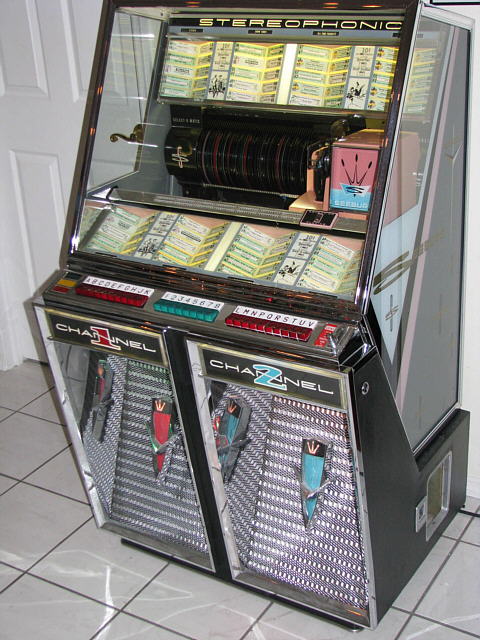 Here it is finished, though I forgot to put the coin door on for this photo
Replacement mech. cover (the original melted) ,new glass,chrome replated ,paint and restored buttons make it pop
Now years later I decided to look for the speakers that were designed to match this machine.
I have recently located a few that will be restored to be attached to this.
The speakers are model TW1-8 which were designed for use with this jukebox or it's sister jukebox model #220
See the restoration process when they arrive on the project page.